Gateway Clipper Café:
Brand Identity
A project that combines the legacy of Pittsburgh's Gateway Clipper Fleet with an exciting new restaurant.
I picked up the "portfolio" element from the Gateway Clipper Fleet's logo and turned it into a plate to honor the legacy but convey "dining". I also did a take on the blue stripe that is an ornament on the Fleet's boats to tie the restaurant to the originating company.
I put together the interior signage including framed pieces and directional signage. I also designed the exterior graphics, pulling together the resources to produce the window graphics, awnings and lighted signage.
The president's comment upon approval of the package?
"Well, that was easy."
Navigating Wellness, LLC:
Brand Identity
At the first meeting this client's speech was peppered with nautical terminology. Being a sailor is part of who she is, and I knew right away that a nautical inspiration would help develop this brand.
I gave her a serene, seaworthy palette with icons and imagery that support her program of natural self care. We positioned her as a wellness navigator - equipped to help you on your wellness journey.
J.D. Llama Appraisal and Estate Service:
Brand Tweak
Not exactly a rebranding, but the addition of an icon. The llama icon was based on a cherished item belonging to the owner.
I designed a new business card for her that featured the new icon. I also added the icon to the J.D. website and tweaked the coloring and header to match the card.
Sometimes a few tweaks is all you need!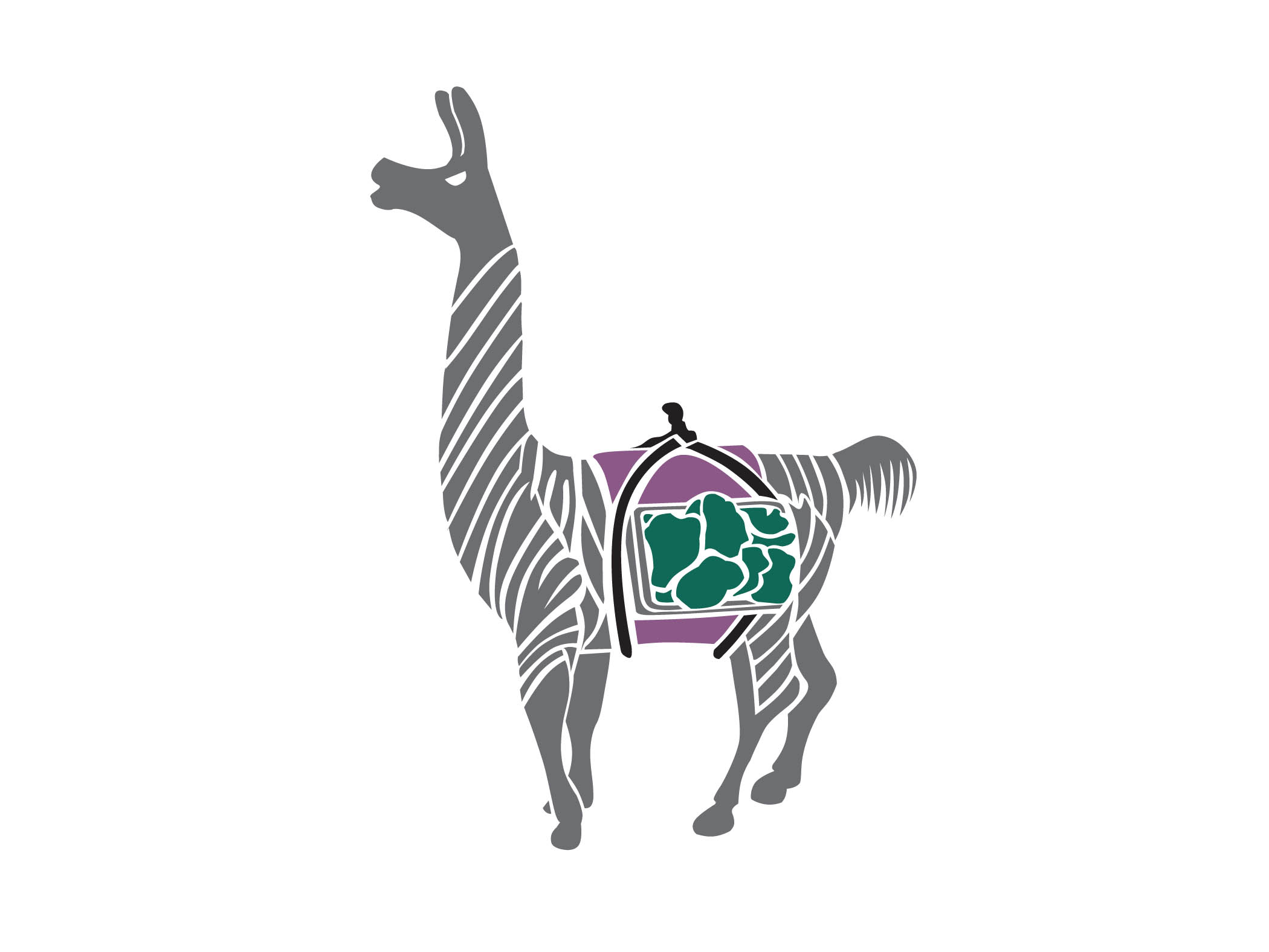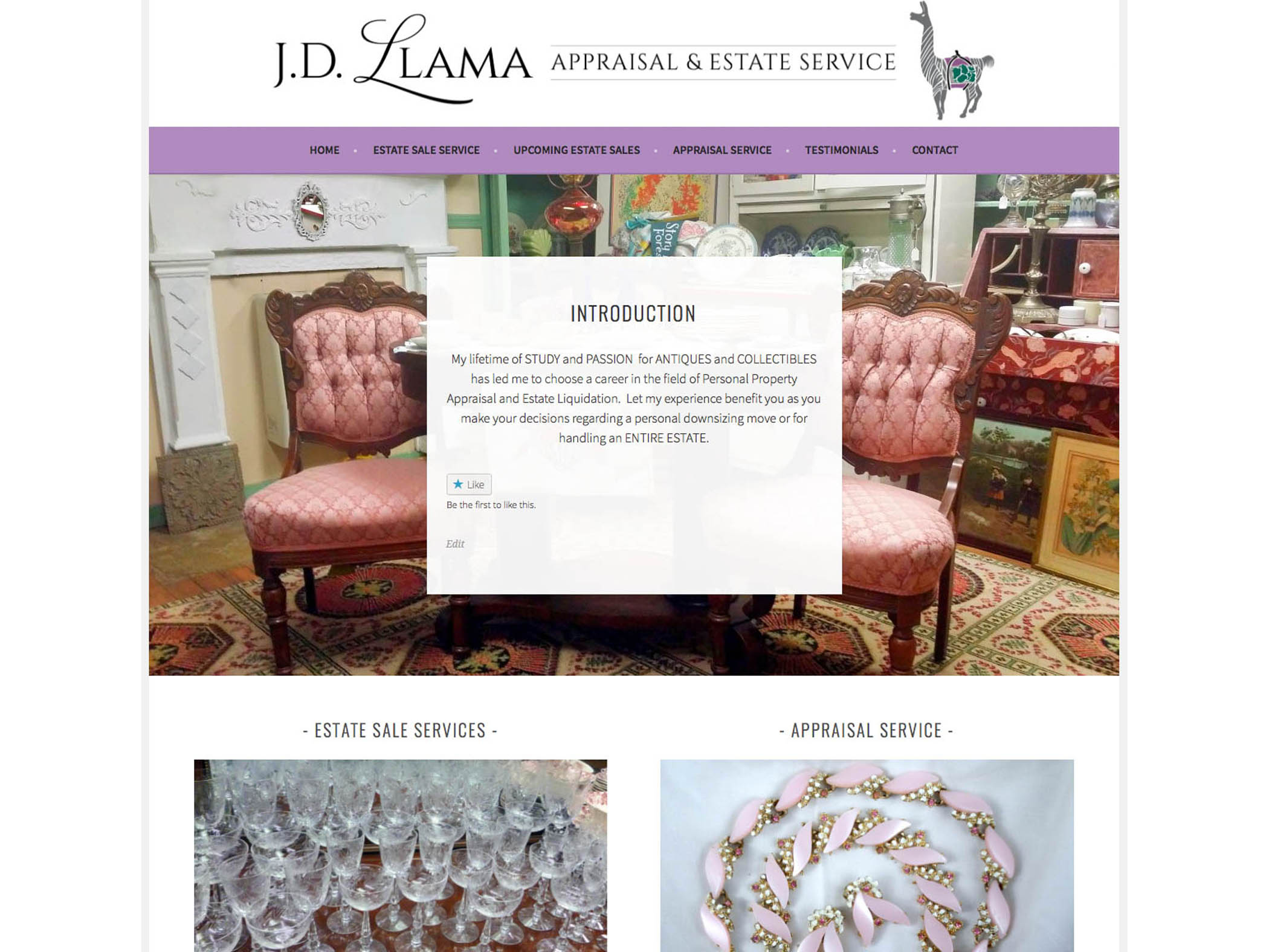 Sensational Surroundings Interior Design
Brand Identity
I gave them a sans-serif font, for a more modern look. A natural yet modern pattern was added as a graphic element to add more texture to the design.
On the business card, I used one of their photos – but put it in grey to coordinate with the logo – AND to allow the viewer to visualize their favorite color palette to the room.
Lastly, a pop of a bright green - because every good space needs a pop of color, right?
Haw Thicket Custom Framing
Brand Identity
This client works out of an office in her home - located on a Dairy Farm. The land drew its name from the Haw tree, so I created haw berries as her graphic element. The font is a soft, traditional one that coordinates well with the berries.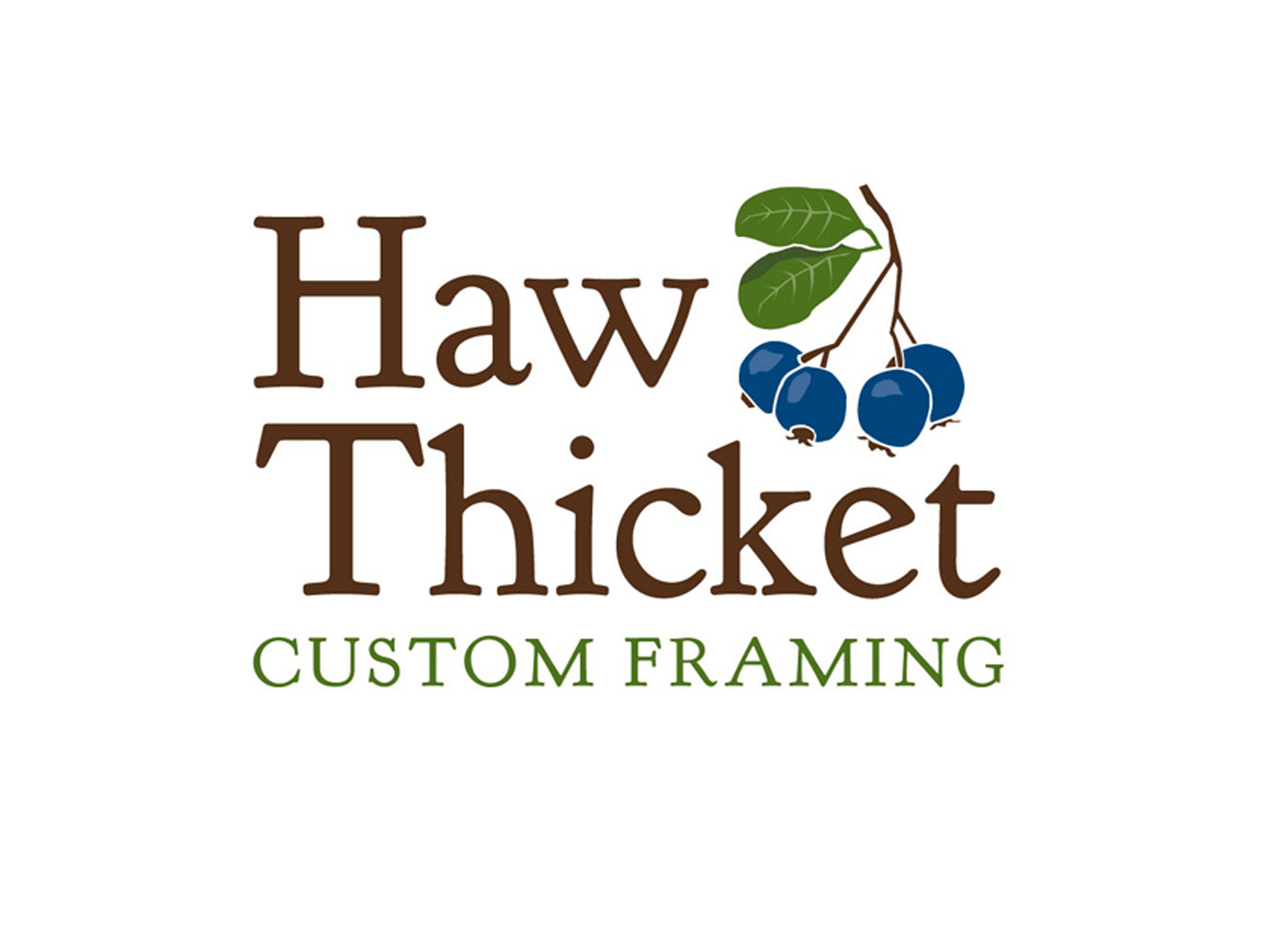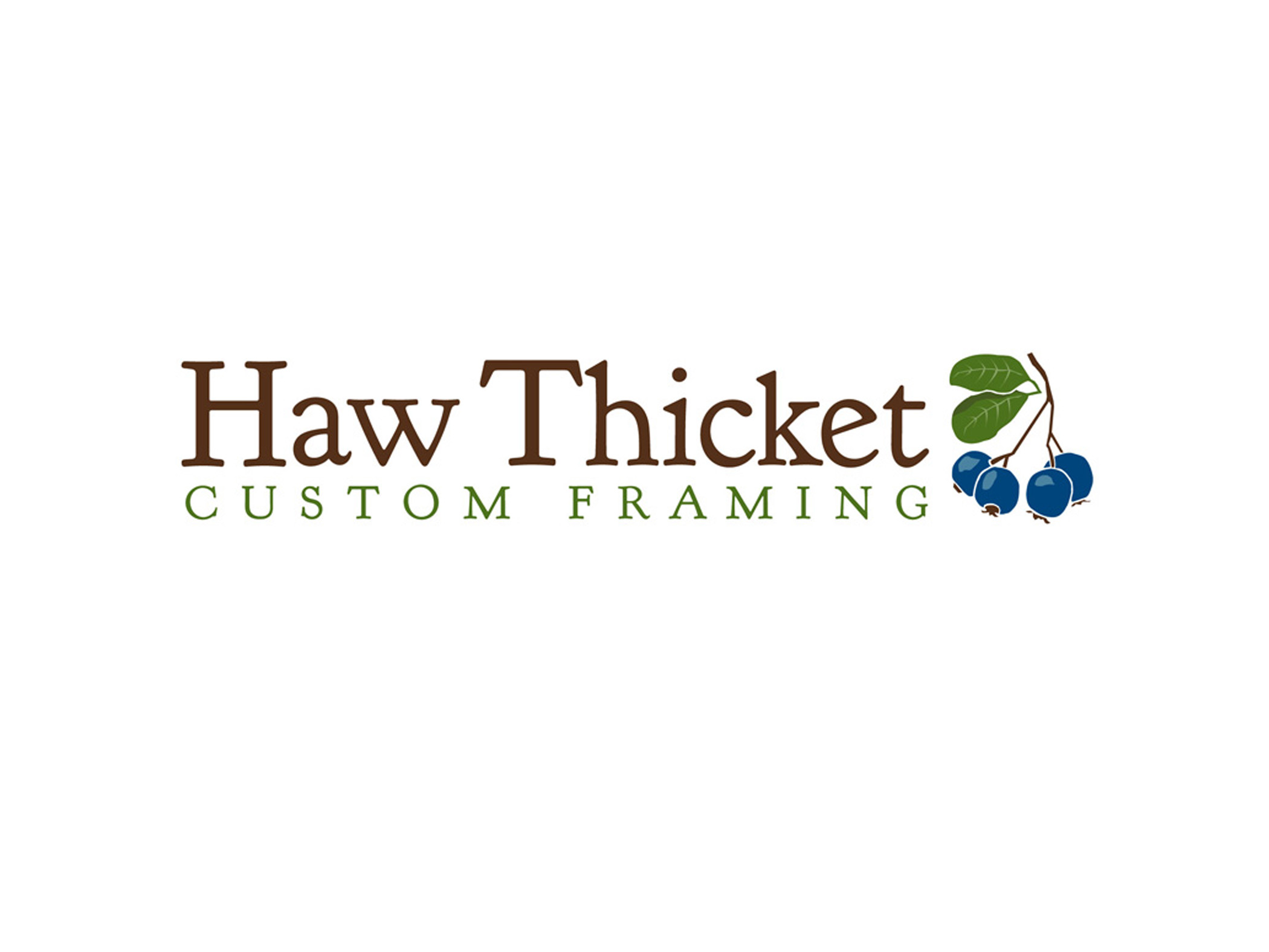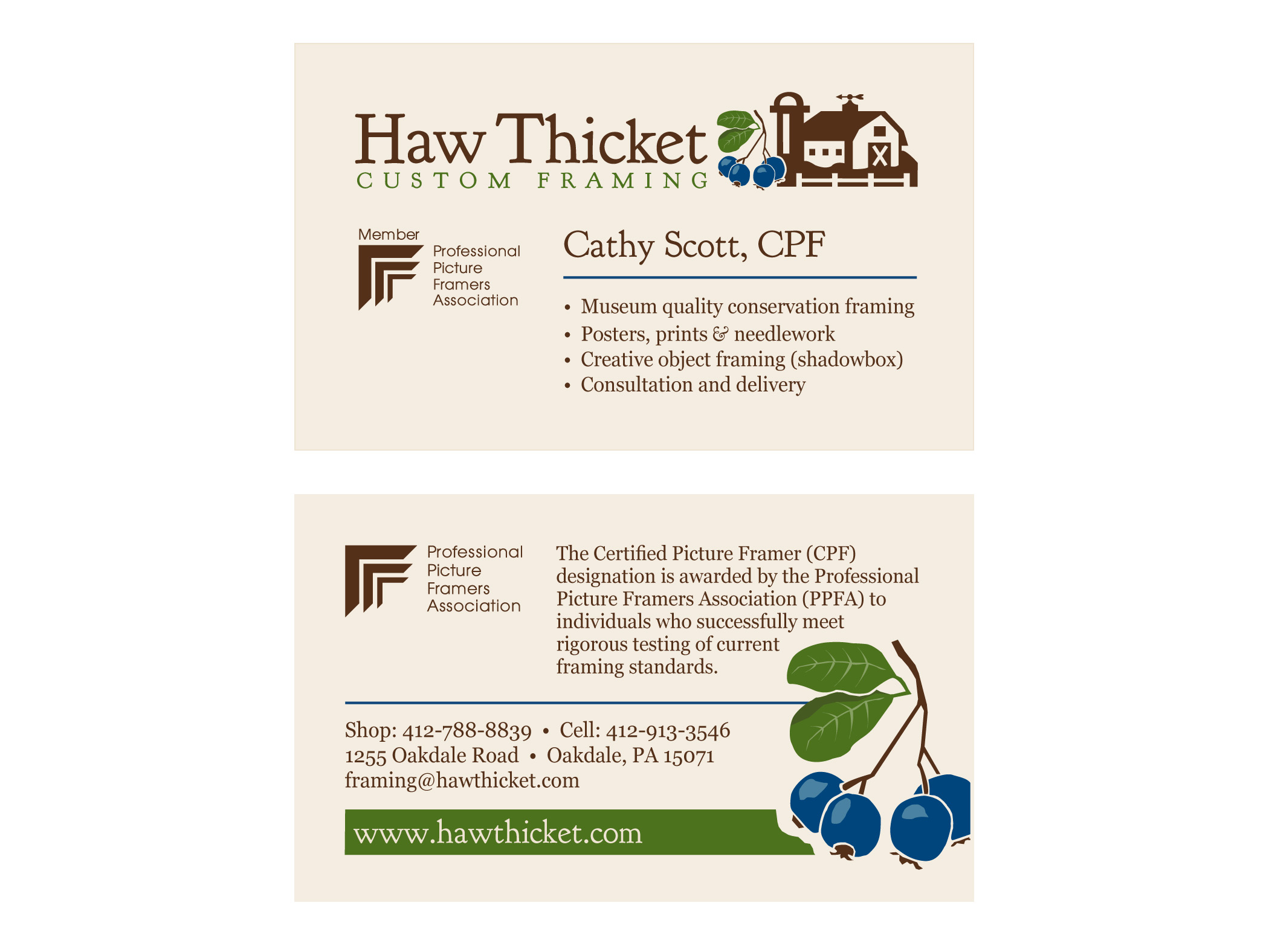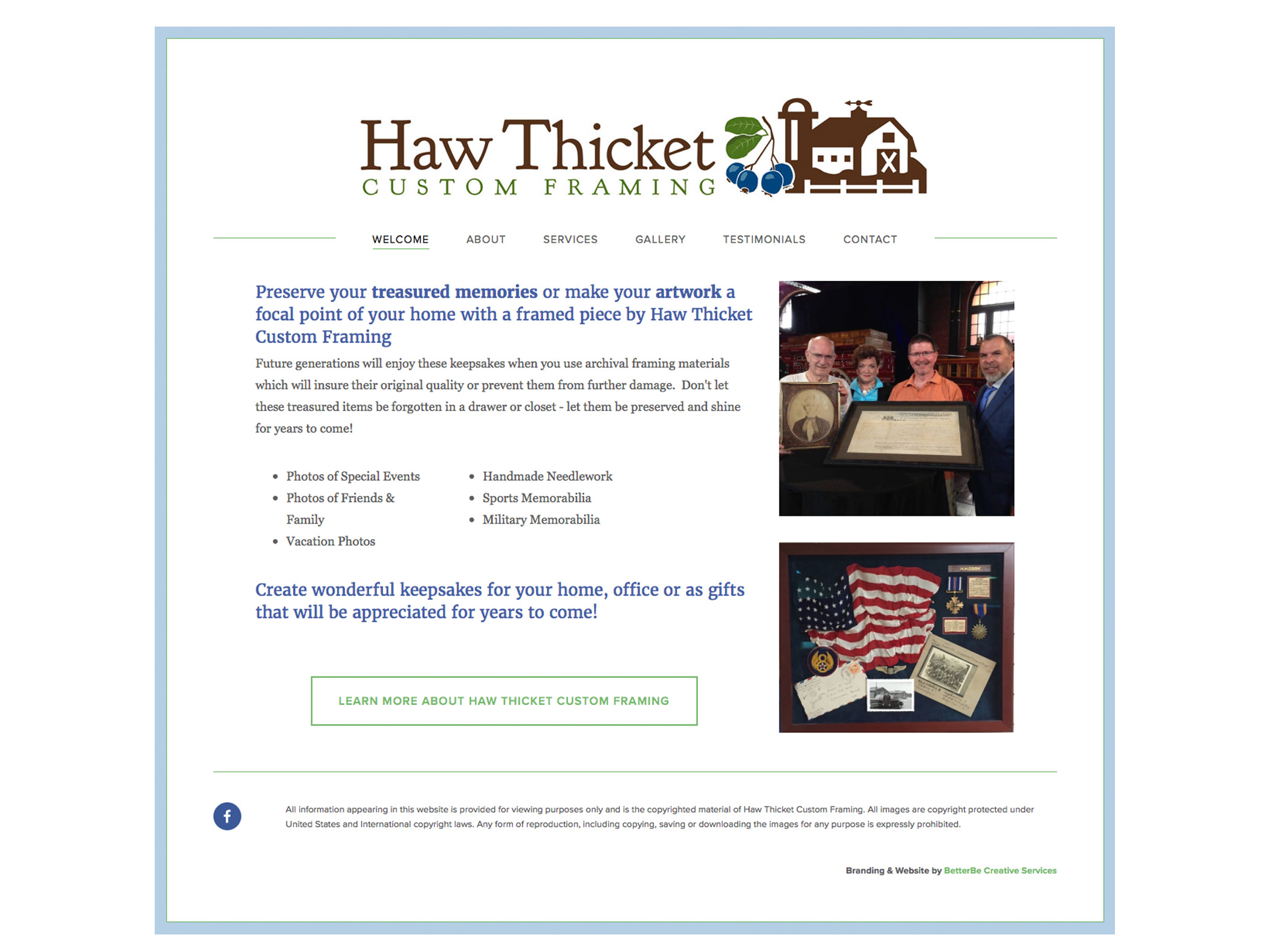 North Allegheny Women's Association
Logo Design
This is a newly-formed association north of Pittsburgh. They wanted something that was feminine and indicated that their goal is to serve the community.
The Capital Candy Jar
Logo Design
This is a Washington D.C. based business... in case you didn't know. The color palette was a no-brainer, and I created the lid of the "candy jar" based on the dome of the Capital building.
Star + stripes + a modern, clean font and you have a logo for some gourmet goodies.
There are some photos here of the logo in action. My apologies if you are now hungry.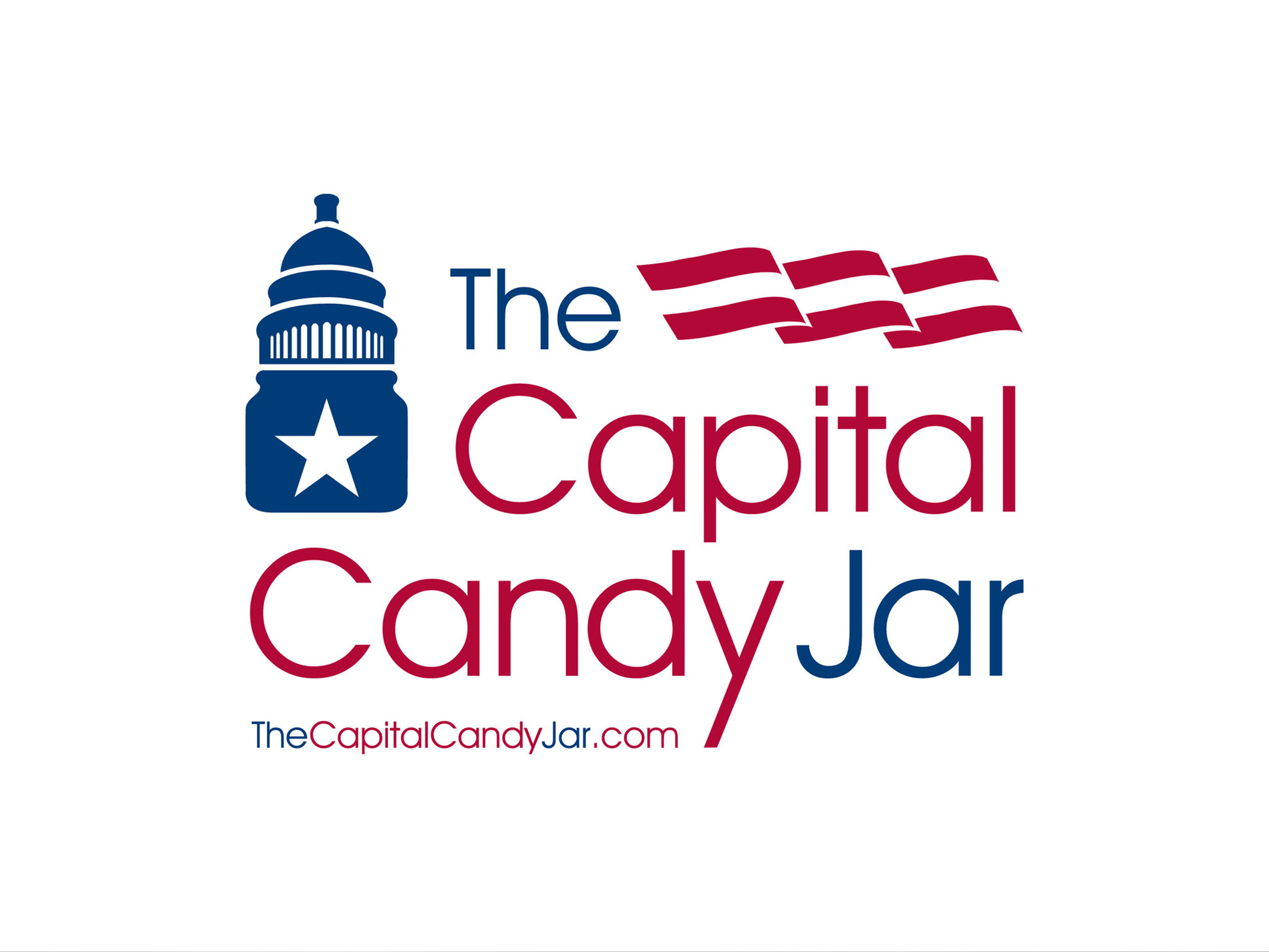 Shared Acres Farm
Concept
This was worked up for an Outdoor Event Facility and working farm! Ultimately, the farm decided not to rebrand, but I love this concept, so wanted to include it here.
This farm features a lovely pond flanked by beautiful willow trees, so that is why I used a willow branch element. The colors are earthy and rustic and & firefly (or lightning bug) is used on the card as a graphic element.
There's more! Check it out: